About Us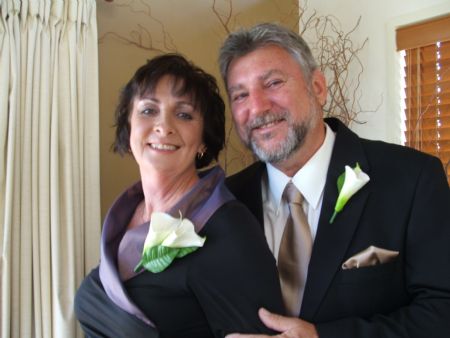 When Tony & I met, Tony owned a black Labrador Caeser (Donaby Duck Diver) and I owned an orange roan Cocker Spaniel Shan (Bunyarra Sea Shanty) . Both Shan and Ceaser were Registered with Papers and so began our life together and in the 'Dog World'.
We married in September 1973, applied for our Joint Membership and Kennel Prefix 'Yarramo' in December 1973 and it was back approved in January 1974. Two more Cocker Spaniels joined our family Shar (Mosara Gold Speck) and Jeda (Bunyarra Witchcraft). We enjoyed Showing and a little Obedience with our Cockers. Our first litter of Cocker Spaniels came in 1976 using a gold Cocker Spaniel dog bred by Mrs Anne Kill (Bunyarra Kennels).
Our first daughter Amelia was born in 1977 and our second daughter Miranda was born in 1982.
In 1986 an Airedale joined our family Bridie (Firethorn Vega). Bridie enjoyed Obedience and Showing but I could not master the Airedale coat for showing. Ray Muller (Firethorn Kennels, Landsborough Qld) was very helpful but I think we failed as Airedale groomers!!
On moving to Bundaberg in 1988 we decided on another Gundog Breed and a flashy Redhead joined our family in 1990 Clamity (Highperelle Clamity Jane) and so began our life with Irish Setters. Our Clamity was by no means a 'calamity' and along with Bridie we welcomed Clamity's two litters in 1993 & 1996.
We have also always had cats in our family and at present we have Jonathon, a 12 year old Chocolate Point Himalayan. In 2004 two beautiful black & white Whippet brothers (the boys) Noah & Oliver joined us. Noah is Grau Pepermint Twist and Oliver is Grau Oliver Twist.
Contact Details
Tony & Marg Norton Norton
Bundaberg, QLD, Australia
Phone : 0437578338
Email :
[email protected]